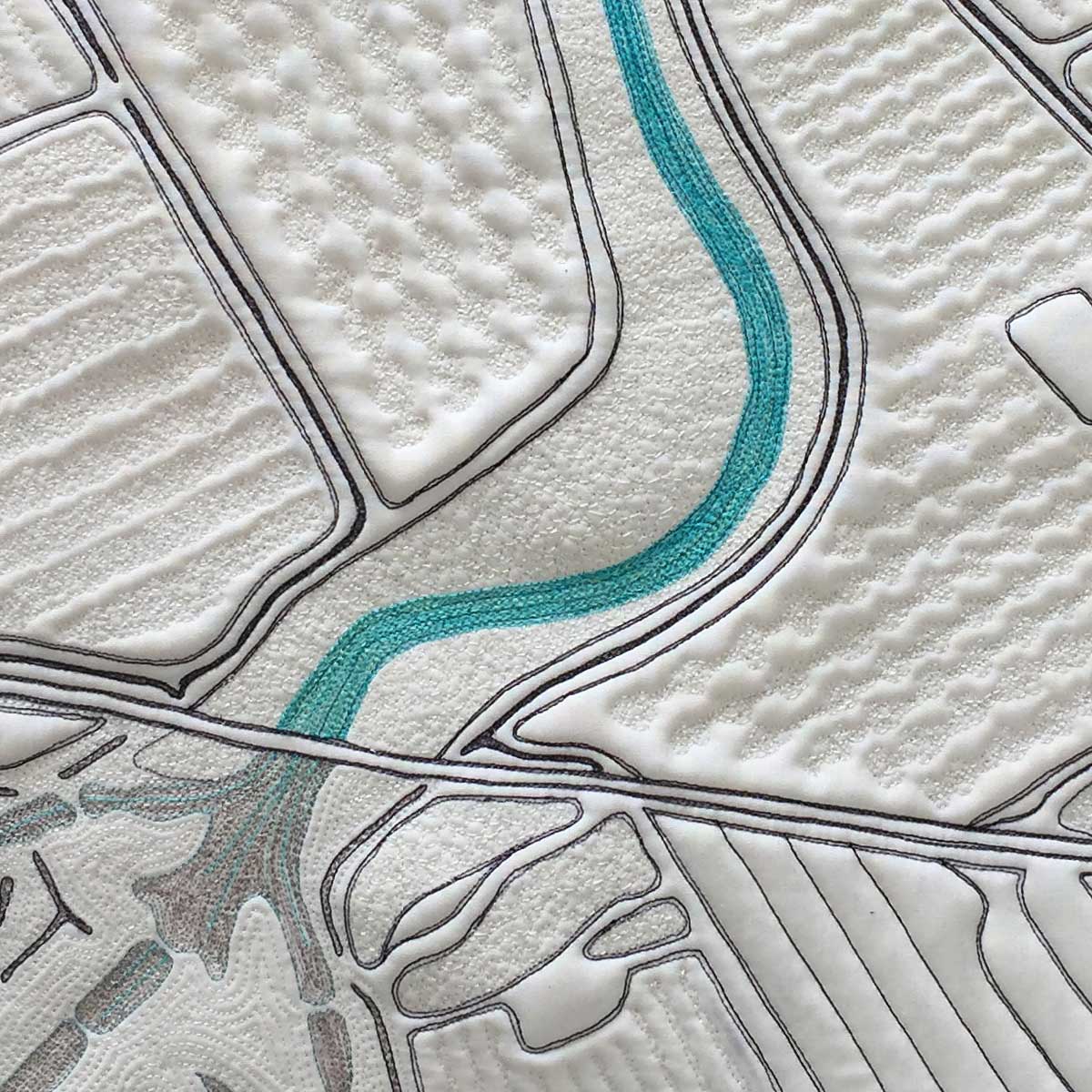 Copyright ©2017 Linda Gass. Photograph by the artist
Detail image of: Where did the Kings River go?
Techniques: machine quilting and machine embroidery
Press: this artwork appears in the following publications, click on an image below:
Exhibition History:
July 15 – December 20, 2018 The Nature of a Stitch, Sheehan Gallery, Whitman College, Walla Walla, WA
May 20 – June 17, 2017 Retrofit 1.0, Telegraph Hill Gallery, San Francisco, CA.
Oct 2012 - February 2013 Works on Water, Marin Community Foundation, Novato, CA
September 1-30, 2010 Fathoming, WorkSpace Ltd Gallery, San Francisco, CA
Additional info: in a private collection